Site hosting companies are providers of technologies and services that are required for the development of websites or web pages. They are essential to make your website viewed on the internet. There are plenty of Web hosting services, but the following are much preferred over others.
1. EWEBGURU SUTE HOSTING
eWebGuru has been in the hosting industry since 2003. It is a one-stop hosting solution which offers its services at a competitive rate. Their services are not only confined to big companies but also start-ups. They have plans for all types of businesses. Large scale, medium scale and even startups.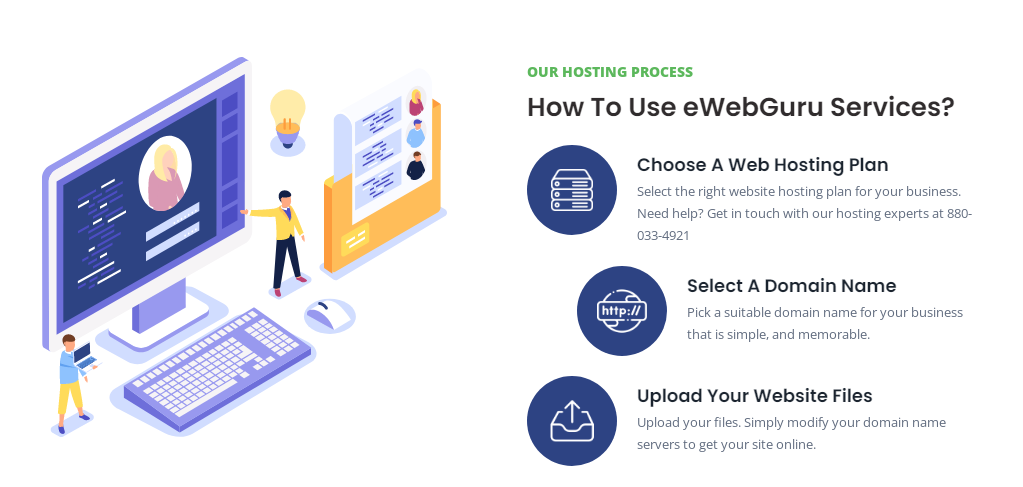 The Advantages of using eWebGuru
They have an advanced hardware server
They provide unlimited storage and Bandwidth.
They have high-speed page loading services.
Their customer care services are very efficient.
Their rates are affordable.
Their data are synced with RAID 10.
They have multiple Add Features.
Some features of eWebGuru's Site Hosting Plans.
Subdomain: Intra file transfer is easier in eWebGuru's hosting plans because in their web hosting plans, besides hosting your domain, you can also host multiple subdomains.
Control Panel: A self-monitored control panel is available for all sorts of hosting plans.
Softaculous: Apart from getting the hosting server, many web development applications can also be installed.
EWEBGURU'S WINDOW HOSTING PLANS
Economy plan: It costs around 995/ year. It provides the best hosting features and is highly recommended.
Starter Plan: It costs around 2,195/ year. It suits start-ups or companies with a single website.
Basic Plan: This plan costs around 4, 295/ year. This is for those who want to host their websites regarding business.
Professional Plan: It is 7,995/ year. It is also for business people.
2. GREENGEEKS
It is a California-based company and is an environment-friendly company, the first of its kind. Though they do not have any data centres in India, still they render their services throughout the globe.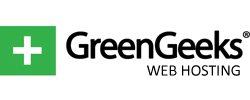 Some prime features are:
Their average speed is 119ms universally and 208ms for India.
Their average page loading time is 0.60 seconds.
Uptime is 99.8%.
Their customer care is open 24× 7 and 365 days. They are very effective, have sound knowledge and are highly skilled.
Their energy efficiency is 300%.
They possess Lite Speed technology with Linux and cPanel support.
They also have PowerCacher caching technology.
They also provide free backups and have a 30- day money-back policy.
PLANS AND PRICING
LITE: It costs $2.95/mo. Used by small website builders, and new bloggers.
PRO: It costs $4.95 monthly. Suitable for big websites that require high speed.
PREMIUM: It is $8.95/mo. It is used mainly by online stores and busy websites.
3. DOMAINRACER
It is another well-known web hosting service provider. It is apt for Linux- based hosting.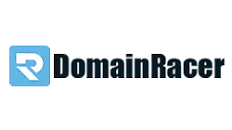 The main features of DomainRacer are:
It has an average speed of 183ms and it takes around 3.10seconds to load a page.
Uptime is 99.9%.
It also provides unlimited SSD space and also supports HTTP/3, and QUIC technology.
It has 21x speed.
It also possesses LiteSpeed caching technology.
Customer care service is excellent. It also has Live chat and email services. They are also available on Whatsapp.
The Advantages are:
They back up their website weekly using JetBackup.
They offer a free domain with advanced plans.
They have a built-in site builder tool for website construction.
PLANS AND PRICING
They're Basic to Advanced plans are priced from Rs. 59/- to Rs. 249/- monthly.
BASIC: It starts at Rs. 58/mo. Suitable for personawebsiteste, and blogs.
PERSONAL: It costs Rs. 88.2/mo. Used by Professional bloggers and websites having average traffic.
ADVANCED: It is Rs. 238.2/mo. It is used mainly by business organizations and big startups.
4. DREAMHOST
It is a WordPress-supported hosting service which provides users to build and set their websites on WordPress. They provide automatic update services, caching and daily backups. They have a shared server which can also be accessed by other users.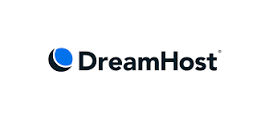 The main points
Its average speed is 1180ms.
It consumes 2.35 seconds on average to upload a page.
Uptime is 99.62%.
It also provides unlimited domain names, email addresses and others.
Apps like WordPress and 750,000 WordPress Installations can be made in just a click.
HDD space is 30 GB.
Pros-
They have a 97-day money-back programme.
Innumerable sites can be hosted using one account only.
Customer support 24*7.
Cons-
There are some extra costly hosting plans which are within the dashboard.
PRICING
The price range starts from Rs. 190/-. It has some Monthly Hosting Plans like:
The Plans are:
Shared Starter which is around $4.95/mo. It is suitable for small sites having less traffic.
Shared Unlimited. The starting cost is around $8.95/mo. It supports numerous WordPress sites and also includes email hosting.
It is difficult to choose the best Hosting Provider. But some points such as whether they are pocket friendly or not, their Uptime, Speed, extra features, and user ratings determine their ranking. But most importantly, it depends upon personal needs and choice.
5. GODADDY SITE HOSTING
Go Daddy has a set of hosting plans which makes it unique from the rest. They comes in top site hosting companies list.

THE UNIQUE FEATURES OF THE GODADDY PLAN ARE:
The control panel is simple and easy to use: The hosting plans of GoDaddy incorporate cPanel which is at par with the industry. It also contains installed apps and manages backups and security features.
A click to install more than 150 free apps: 150 free apps can be installed in just a click. With these apps, you can develop CMS sites, forums and blogs by using Installatron.
Comprehensive Network Security: It has 24/7 network security which keeps you at peace that the network is secured.
It provides daily backups: Backups also give peace of mind knowing that the data, files, databases, and mailboxes can be recovered in case of any mishap. It has automated Daily backups and also paid options to restore data for up to 30 days.
Instant domain name setup: With a GoDaddy registered domain, you can link the site with your domain name with just a click.
THE PACKAGES GODADDY OFFER
GoDaddy encompasses various plans and has divided them into different categories.
Starter: To get started, the starter is affordable with low cost of $3.99/ mo.
Economy: It is $5.99/ mo is economically sound as a 100 GB plan along with free matching domain and email are available with this plan.
Deluxe: Deluxe provides unlimited storage along with unlimited sites. It also offers a free matching domain with free email at just $ 7.99/ mo.
Ultimate : At $12.99/ mo, you can avail of the Ultimate plan which provides unlimited sites and storage. It also renders a free matching domain, free email along with 1 free SSL. It is also equipped with increased processing power.
So, for reliable, safe and cost-effective hosting GoDaddy is the best choice.
6. BLUE HOST SITE HOSTING
Blue host lends irresistible offers to its users. They have various plans and discounts for their users which makes them accepted by many. Let's check out the plans and Bluehost pricing in detail.

Blue host pricing
Shared hosting is the cheapest for regular and ordinary users. It is not for big projects but smaller ones. The price of Shared hosting ranges from $8.99 to $25.99 per month after renewal.
This is an additional plan that can be put on any hosting plan. With Blue host Pro, you can receive a dedicated IP, an SSL certificate, advanced site backup options and many more. It begins at $13.95 monthly for 3 years.
The Virtual Private Service (VPS) is required for more functionality and utilisation than the shared hosting or if you wish to establish your set-up. It ranges from $29.99 to $ 119.99 per month upon renewal.
Dedicated hosting is preferred by those who require high-performance outcomes with huge traffic. But it is not cheap. It ranges from $ 124.99 and $ 209.99 per month on renewal.
WordPress Optimized Hosting
Blue Host provides a managed WordPress solution if you possess a big WordPress site. The renewal prices vary from $39.99 to $ 129.99 monthly.
It costs between $15.99 and $33.99 per month on renewal. The hosting prices of Bluehost may be more costly than other site hosting companies but all their hosting plans comes with free SSL certificates.
7. HOSTGATOR WEB HOSTING
The HostGator is a well-known and preferred hosting provider which intends to provide easy and affordable hosting for its users.
The HostGator proposes six various types of hosting and each category has three price plans. The plans are also packed with offers, discounts and many other features.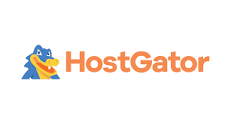 HostGator Pricing Plans
Shared Hosting: It is appropriate for one-page blogs, and single presentations. It is apt for small projects with low traffic. The prices range from $2.75 to $5.95 every month.
Cloud Hosting: For sites that undergo highs and lows and experience a fall in traffic at times, Cloud hosting is best for them. The price is between $4.95 to $ 9.95 monthly.
WordPress Hosting: It is for all sorts of WordPress websites. It ranges from $ 5.95 to $ 9.95 every month.
Reseller Hosting: Reseller Hosting is for those who are planning to begin their hosting business. Monthly the price ranges from $ 19.95 to $ 24.95 per month.
VPS hosting: It is appropriate for standard websites. The plans ranges from $ 29.95 to $ 49.95 monthly.
Dedicated Hosting: This is perfect for big websites and online stores that require security and customization. It charges $89.98 to $ 139.99 every month.
HostGator prices are reasonable and it comes with offers and discounts as well, which are visible on HostGator's websites.
8. BIG ROCK WEB HOSTING
BigRock is accomplished worldwide for its top-notch services and products. It catered to setting over 6 million websites and is an ICANN-accredited domain registrar.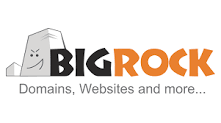 Big Rock Features
It is easy to use
It has top-level domain registration services.
The enterprise-grade monitoring helps in securing servers and network connectivity.
Big Rock plans comes with high-level security, consisting of seven layers.
Web Hosting Prices of Big Rock
Big Rock has the following plans:
Linux Shared Hosting costs Rs. 139/ mo for 1 year.
Windows Shared Hosting divides into three parts: Essential, Premium, and Business. The Essential costs Rs. 109/ mo for 3 years. The Premium is available at Rs. 399/ mo for 3 years. The Business Plan costs Rs. 449/ mo for 3 years.
WordPress Hosting is a new feature and it costs Rs. 179.00/ mo.
Linux Reseller Hosting also has many plans:
Essential- which starts at Rs. 1,499/ mo
Economy- starting at 1,799/ mo.
Deluxe- starting at Rs. 2,249/mo.
Windows Reseller Hosting Economy plan starts at Rs. 1,599/mo.
Cloud Hosting plan starts at Rs. 479/mo.
Who is best in these site hosting companies?
We can see after comparing all plans that eWebGuru is offering unlimited resources in very reasonable prices. We are also assuring best 24/7 support for our customers wich helps non technical and technical persons to resolve the issues. eWebGuru also promising maximum uptime for our servers.